Navion AMD EPYC Solutions from Microway
As an AMD Elite Solutions Partner, Microway delivers leadership HPC solutions for maximum throughput. Microway's Navion systems integrate the latest "Genoa" architecture 4th Generation AMD EPYC 7004-series CPUs. Leveraging decades of experience with HPC and technical computing challenges, our team will deliver the right configuration for your requirements.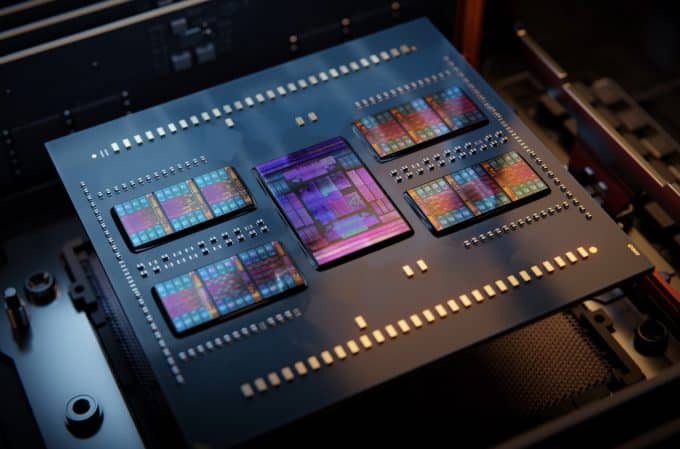 AMD EPYC Solutions offer leadership performance across a wide span of HPC applications. The latest AMD "Zen4" core architecture provides a nearly 15% IPC improvement on the previous generation and continued use of a chiplet architecture with the latest TSMC 6nm and 5nm manufacturing processes mean outstanding core count density and throughput.
Drive exceptional time-to-results for your critical applications with 4th Gen AMD EPYC™ processors. Scale from 16 to 96 cores (32 to 192 threads per socket) with exceptional memory bandwidth and I/O performance with the world's highest performing x86 processor.
Up 96 cores and 2X the Performance
With up to 96 cores, AMD EPYC delivers up to 2.5X the floating point performance of competing x86 server CPUs
Superior Memory Bandwidth
Up to 12 channel DDR5-4800 memory with per socket bandwidth up to 460.8GB/sec
PCI-E Gen 5 and CXL 1.1 Interfaces
The latest I/O interfaces for accelerators and memory
Latest Zen4 Architecture
New VNNI, BFLOAT16, and AVX-512 instruction support, improved IPC on every cycle