Corporate Profile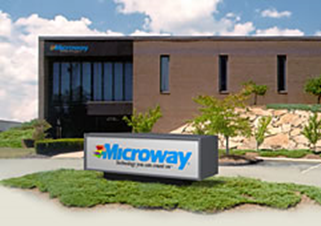 In 1982, Microway created software that enabled scientists to utilize the Intel 8087 coprocessor in the IBM PC. Over the years, Microway has earned a wide-reaching influence over the international HPC marketplace based on its reputation for expertise in design and manufacture of high quality hardware and software. Products have included NDP compilers, HPC cluster management software, high-density Alpha and x86 Linux clusters, large memory SMP servers, GPU-accelerated systems, WhisperStations and InfiniBand network solutions.
The company has earned an excellent reputation over 34 years for innovative product design, excellent service, and superior open source software integration for HPC. One of Massachusetts' oldest computer manufacturers, Microway is a woman-owned, small business.
Our state-of-the-art, scientific clusters are deployed by the most prestigious public and private institutions in the world. Our client list includes organizations from one-man engineering shops to Fortune 500 enterprises and government research laboratories; and from small colleges to the largest academic institutions.
Microway Team
Microway's greatest strengths lie in our employees' ability to design solutions to meet our customers' needs. From sales to integration to tech support, you will work with professionals who live and breathe high-performance. Seventy percent of our employees have technical backgrounds. Take advantage of our decades of experience and know you're not alone in trusting Microway.
We have many of the same customers who developed their careers in technical computing since 1982. At Microway, we provide a team approach to solving configuration and software issues. Microway's secret to success is consistency. We provide honest advice on solutions, excellent design, superior tech support and careful construction and delivery of product. We have done these things consistently for over 30 years.
Microway continues to thrive because we service the university, R&D and bioinformatics industries. We do not sell personal computers, but sophisticated computational solutions. Microway owes its growth to the ability of our staff to deliver sophisticated products to our customer base. Our customers are well-educated users of high technology who are fairly immune to empty marketing claims and very responsive to honesty and price/performance. It makes for a healthy "marriage of convenience" with our customers.