Performance Architecture for Next-Generation HPC
Microway NumberSmasher Xeon Clusters, Servers, and Workstations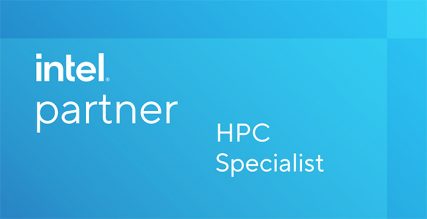 As an Intel Titanium Level Partner and HPC Datacenter Specialist, Microway offers numerous products leveraging Intel's high-performance technologies. Microway's NumberSmasher systems integrate the latest "Cascade Lake-SP" Xeon Processor Scalable Family CPUs.
Our award-winning Intel Xeon-based systems provide ultimate performance for your applications. Designed for complex applications in HPC, life sciences, financial services and the enterprise, NumberSmashers are offered with one to eight processors and high-speed memory.
The latest Enhanced Intel "Cascade Lake-SP" architecture delivers the following improvements:
More Throughput for Your Dollar: Improved core counts, clock speeds
Higher core counts for many SKUs in the stack, for greater absolute performance
Large improvements in price-performance for a given SKU in the stack
Higher base clock speeds at many core counts
Intel Deep Learning Boost Instructions (VNNI)
Up to 4X improvement in DL Inference performance
Software enablement in most major DL frameworks
Support for Intel Optane Datacenter DIMMs with 3 groundbreaking modes
Dramatically lower cost high-memory configurations (in Memory Mode)
Persistent memory that survives power failure (Persistent App Direct Mode, with properly enabled software)
Ultra-fast SSD-like block storage in your DIMM socket (Storage App Direct Mode)
Increased memory bandwidth for improved HPC application performance
Support for DDR4-2933 DIMMs
Increase in base memory speeds for many SKUs