Microway recognized for leadership in deployments at major laboratories and defense contractors
April 4, 2023–Plymouth, MA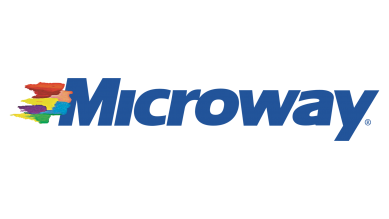 Microway, a leading provider of solutions for the intersection of AI and HPC, today announced that it has been selected as the NVIDIA Partner Network (NPN) 2023 Public Sector Partner of the Year in the Americas.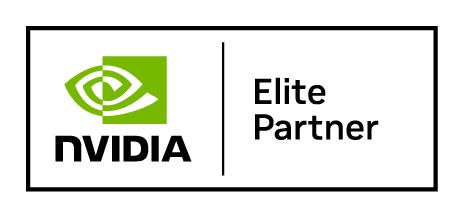 The prestigious honor is awarded to a single partner per region in the public sector annually.
Microway architects clusters, servers, and NVIDIA DGX™ system and AI software deployments for customers running workloads in AI and HPC. These end users run the world's most demanding applications—and trust in Microway's expertise in designing superior hardware and software deployments to meet their needs and performance requirements.
In 2022, Microway delivered complex deployments to customers throughout the public sector domain. These included multi-hundred GPU clusters with NVIDIA A100 Tensor Core GPUs and NVIDIA DGX AI supercomputing deployments, which include NVIDIA AI Enterprise, the software stack of the NVIDIA AI platform. The NPN program has recognized Microway for its leading role in delivering many robust, successful deployments ready to run applications on day one after power-on.
The NPN program provides tools, training, and support that help enable Microway employees to deliver such deployments with performance, ease of use, and high value-add.
"Microway is honored to be recognized by NVIDIA for our leadership in delivering solutions to the public sector," said Ann Fried, CEO of Microway. "As we continue to grow, we count on our close collaboration with NVIDIA to ensure our success."
"Accelerated computing and AI are paving the way for new developments in autonomous systems, robotics, cybersecurity, disaster response and healthcare," said Anthony Robbins, vice president of the North American public sector business at NVIDIA. "Microway's expertise in providing custom-built AI systems using NVIDIA technology is helping government agencies and enterprises solve their hardest problems, improve energy efficiency and discovery, and make communities safer and more connected."
The annual NPN awards program honors a select group of partners that have distinguished themselves as leading providers of NVIDIA accelerated computing technology and service delivery.
About Microway, Inc.
Microway builds solutions for the intersection of AI and HPC. These include clusters, servers, quiet workstations, and NVIDIA DGX system solutions designed for bleeding-edge computational performance. These products serve demanding users in the enterprise, government, and academia.
Since 1982, customers have trusted Microway to deliver unique and superior deployments—enabling them to remain at the forefront of supercomputing and solve the world's toughest challenges. Microway's strategic partners include NVIDIA, Intel, AMD, DDN, and IBM. Classified as a small business, woman owned and operated, Microway's GSA Schedule is GS-35F-0431N.