Microway delivered, deployed and integrated NVIDIA DGX systems at MSOE, OSU, Clemson, and other higher educational facilities in 2019
Jul 17, 2020–Plymouth, MA
Microway, a leading provider of advanced computational clusters, servers, and workstations for AI and HPC applications, today announced that it has been selected by the NVIDIA Partner Network (NPN) as the 2019 Higher Education Partner of the Year for the Americas.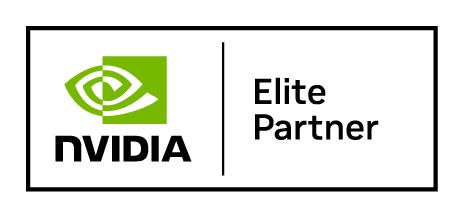 The NPN selected Microway for leading the way in delivery of and installation support for servers, high-speed storage, networking, software, and management in the higher education space. In 2019, Microway provided several NVIDIA DGX™ systems for deep learning and AI, as well as cutting-edge research applications to the Milwaukee School of Engineering, Oregon State University, Clemson University, and Stevens Institute of Technology—and many others. In each of these deployments, Microway's expertise in cluster integration and NVIDIA DGX technology was essential to delivering complete solutions that met the schools' unique needs and were operational right from the start.
"Microway is honored to be recognized as the Higher Education Partner of the Year by NVIDIA," said Ann Fried, CEO at Microway. "Working together with NVIDIA, we were able to deliver and support a number of NVIDIA DGX systems for research and education at universities in 2019, and we look forward to continuing to support our higher education customers with industry-leading NVIDIA technology in the future."
"The team at Microway is unmatched in their knowledge of and support for seamlessly integrating NVIDIA technology into higher education research facilities, across a wide range of applications," said Cheryl Martin, Director of Global Business Development Higher Education and Research at NVIDIA. "We've chosen to honor them for their work connecting a number of North American educational facilities with high-performance NVIDIA technology in 2019."
The NPN honors its top North American partners that have shown growth in their GPU business through leadership and investments they have made throughout the year. The annual awards program honors a select few partners who have distinguished themselves as leading providers of NVIDIA GPU technology and service delivery.
About Microway, Inc.
Microway builds solutions for the intersection of AI and HPC.  These include supercomputers, clusters, servers and quiet workstations designed for bleeding-edge computational performance. These products serve demanding users in the enterprise, government, and academia.
Since 1982, customers have trusted Microway to deliver unique and superior deployments—enabling them to remain at the forefront of supercomputing and solve the world's toughest challenges. Microway's strategic partners include NVIDIA, Intel, AMD, DDN, NetApp, and IBM. Classified as a small business, woman owned and operated, Microway's GSA Schedule is GS-35F-0431N.