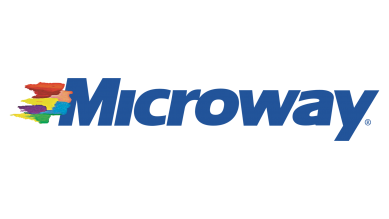 Description
Microway's sales department is expanding. We are seeking an energetic, imaginative, and professional Senior Technical Account Manager to join our sales team. BA in computer science or technical field, experience architecting clusters, GPU computing for AI, scientific applications, networking and storage are definite advantages for a successful applicant. You will speak directly with leading edge researchers, and occasionally participate in trade shows including Supercomputing, NVIDIA GTC, and other HPC-targeted conferences (post-pandemic).
You will enjoy being exposed to the state-of-the-art scientific research and work our teams perform. You will interact with world-famous scientists and researchers at universities and government labs.
The company was founded in 1982. Microway supercomputers and software have been used by some of the world's most prestigious national labs, corporations and universities. Today the company specializes in designing GPU-enabled compute clusters, NVIDIA DGX/Intel/AMD, and storage solutions for life sciences researchers, universities and corporations.
Our company takes a team approach to sales, integration and tech support. Our sales team is very responsive to the needs of our customers, and tends to develop long standing relationships with them. This could explain why a huge percentage of our business comes from repeat clients.
Skills
Bachelor's degree in a scientific field or equivalent
Minimum of 2 years advanced technology sales experience (end-to-end HPC system solution design a bonus).
Demonstrable knowledge of leading technology hardware and software platforms (certifications a plus but not required).
Great communications skills, both written and oral.
Experience with online web/social media communications.
Ability to interact with internal engineering and product managers.
Ability to negotiate bids and handle the complete sales process from initial contact to close.
Successful track record of calling on and closing sales with researchers in academia and life sciences would be advantageous.
Proficient in the English language; speaking and writing.
Working at Microway
Working at Microway offers an attractive work environment 43 miles south of Boston and 20 miles north of Cape Cod. The sales department currently works remotely.
Microway is a small business with a very large reputation for excellence. Woman owned and operated since 1982, our GSA Contract Number is GS-35F-0431N.
The position includes salary, bonuses and benefits. Please send your resume to resumes@microway.com for more details.