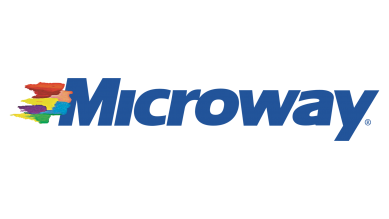 Overview
As a Thermal Mechanical Engineer at Microway, Inc. you will design, analyze, prototype and help productize two phase liquid cooling systems.
Responsibilities
Contribute to mechanical designs with a special focus on thermal and related mechanical performance issues of semiconductor cooling systems.
Identify viable thermal liquid cooling technology, establish system requirements and hardware specifications, and source components for prototypes and shipping products
Manage system temperatures within proper operating ranges using sensors and feed back control systems, that guarantee that systems are managed in the most energy efficient operational zones.
Build, test, and refine designs in both standalone and system-level test beds.
Partner with manufacturing engineers to finalize designs for production.
Preferred Qualifications
Have 6+ years of experience with a bachelor's degree in Mechanical Engineering or other related engineering or science degree required or 4+ years of experience with a master's degree in Mechanical Engineering or other related engineering or science degree.
Demonstrate a deep practical understanding of fundamental heat transfer principles.
3+ years industry experience, with specific experience working on thermal systems.
Have taken a product through an entire life cycle from concept through production and shipping.
Be familiar with a variety of manufacturing techniques including 3D printing of plastics and metal components, injection molding and sheet metal fabrication.
Prototyped and tested your own designs.
Have a strong working knowledge of three-dimensional simulation tools and design tools including Solidworks, Comsol, Ansys and Fluent or similar products.
Working at Microway
Microway is a 39 year old small business whose software pioneered the use of Intel 8087 math coprocessors in the IBM-PC in 1982. We are well known for the quality of the hardware and software we have designed and employed over the years that took us from products that extended PCs into replacements for minicomputers and since 1995 when we played a role in the use of DEC 21164s has turned us into a leader in HPC workstations and "small" Supercomputers.
As early as 1991 our products were employed as OCR systems in banks that employed ML that today employ AI. We have deployed distributed memory parallel processing systems since 1987 when the processor of choice was the T8 Transputer— today's is the NVIDIA A100. Our largest NVIDIA cluster to date employs 1,000 NVIDIA GPGPUs. As one of NVIDIA's key NPN partners we have enjoyed rapid growth since first partnering with them in 2008. We are woman owned and operated since 1982: our GSA Contract Number is GS-35F-0431N.
The position is located in Plymouth, MA USA and includes salary, benefits, and opportunity for bonuses. Please send your resume to resumes@microway.com for more details.