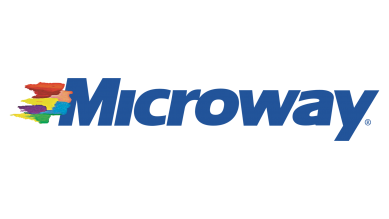 Overview
Our team is looking for an HPC and AI Marketing Specialist to complement our VP of Marketing.
Microway's marketing organization owns Microway's web & digital presence, product marketing, organic and paid search, content marketing/content creation, partner co-marketing/co-execution, partner product launches, events, PR/Media relations, and social media. For AI & HPC target markets.
We're looking for a marketer who can contribute towards execution in many of these diverse disciplines. You don't have to be an expert everywhere, but tell us about your expertise and ability to contribute towards a few of these areas. They are listed in order of importance.
Our target audience is extraordinarily technical and doesn't tolerate traditional marketing-speak. While some skills translate, marketing for HPC & AI is not the same as traditional technology marketing. Share with us how you have the technical depth and experience in specifically targeting these very specialized domains.
"Must Have" Qualifications:
At least 2 years HPC and/or AI marketing expertise (our #1 requirement and will drive most applicants' evaluation for the position. For those with less than the required experience we may consider training an exceptionally interesting candidate—please write us a statement of why that's you)
Digital marketing skills: WordPress-based web infrastructure maintenance experience, HTML/CSS or PHP coding skills, organic SEO skills, or AdWords execution experience (show us which one, or all, you fulfill)
Depth in a portion, or many, of the domains mentioned in our overview for HPC & AI customers
Small portfolio of past innovative marketing achievements to share/show us
Demonstrated experience working with a small marketing team and desire for a small environment
Strong customer-facing written and strong in-person communication skills as you'll be at times writing content/product marketing materials and occasionally interacting with customers at Events.
"Nice to Have" Qualifications or Skills
Outbound email marketing experience (our tooling is Mailchimp + custom code/CSS)
Fluency in the vernacular of AI/Deep learning
Graphic design expertise. Esp. using tools like InDesign, Photoshop, Illustrator
Experience in technology event execution/event marketing or equivalent
Technical blogging experience—esp. in the context of WordPress-based tooling and proper post design
Knowledge of Linux and/or other open-source software (ex: other employees tinker with Linux at home)
Day to day Responsibilities:
Support the VP of Marketing in execution of Marketing department responsibilities described in the Position Summary. You'll see the largest portion of your time here, and we'll deploy your skillset experience matches best.
Lead content creation & strategy- both for internally created content targeting HPC & AI segments along with occasionally hiring and external managing vendors
Help execute improvements to our digital presence: improve our CSS/PHP on Microway.com, build new product landing pages for product launches, perform keyword research for new pages, code new outbound email campaigns, and beyond
Be the functional lead on MDF-supported program execution. Our partners NVIDIA, AMD, and Intel support us to run specific campaigns related to their products. You'll be the leader (with assistance) on executing some of these initiatives and in supporting the co-marketing submissions.
Communicate expectations, plans and results with sales and leadership teams
Own execution of a portion of our (small) event calendar. We're doing a few events a year, max. These range from simple tabletop expos to a 10×20 tradeshow exhibit. We do not lean on an events agency for most of these, so you will be involved yourself!
Working at Microway
Working at Microway HQ offers an attractive work environment 43 miles south of Boston and 20 miles north of Cape Cod in Plymouth, MA. The marketing department currently works remotely but in-office space in Plymouth is available for any candidate.
Our VP of Marketing is located in Austin, TX. We have special interest in candidates near Eastern MA or in Austin, TX.
Microway is a small business with a very large reputation for excellence. Woman owned and operated since 1982, our GSA Contract Number is GS-35F-0431N.
The position includes salary, benefits, and opportunity for bonuses. Please send your resume to resumes@microway.com for more details.