The NVIDIA GPU Technology Conference (GTC) advances global awareness of GPU computing, computer graphics, game development, mobile computing, and cloud computing. Through world-class education, including hundreds of hours of technical sessions, tutorials, panel discussions, and moderated roundtables, GTC brings together thought leaders from a wide range of fields.

Event Details
Location:
Digital Conference
Dates:
April 12, 2021 - April 16, 2021
Meet with Microway Before, During , or After GTC 2021
Spend some virtual time with Microway experts and let us help provide technical expertise and accelerate your next project. There are a number of ways to meet with us near GTC:
Microway GTC 2021 Session Catalog
Join us for the following Microway sessions at GTC 2021: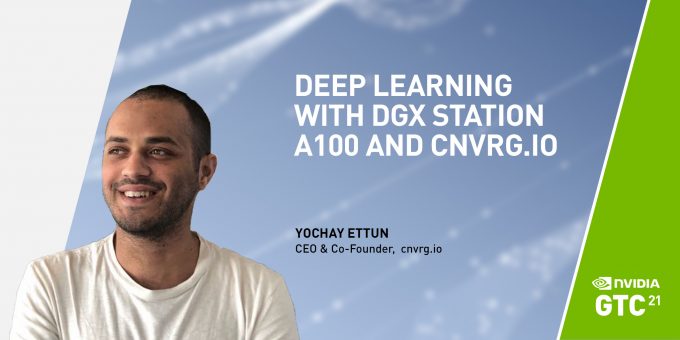 SS33173 – Deep Learning with DGX Station A100 and Cnvrg.io
Yochay Ettun – Cnvrg.io;
Eliot Eshelman – Microway
A great team performs best when they've got great tools. NVIDIA's DGX Station A100 offers the features and the horsepower for teams that are developing new deep learning projects. cnvrg.io provides the software that streamlines development progress, keeps the team in sync, and moves models into production with a container based MLOps platform.
Register
SS33170- Architecting & Selecting the Right System for Your AI Application
Brett Newman – Microway
Practical Guidance for the Non-GPU Ninja. Ready to deploy a system for AI and don't know where to start with hardware? We'll share a practical method for the non-GPU Ninjas out there in the community who are struggling with architecting and selecting the right system for AI or converged AI & HPC.
Register
SS33171 – Is this thing on? Lessons Learned from Operating a Benchmark Cluster
Eliot Eshelman – Microway
Getting your hands on the latest CPUs, GPUs, storage, and interconnects is always a bit of a thrill. But there are also challenges. We'll talk about our experience running a cluster for remote application testing, the patterns seen across benchmarking users, and what we and many of our users have learned from the experience of evaluating new generations of GPU hardware.
Register