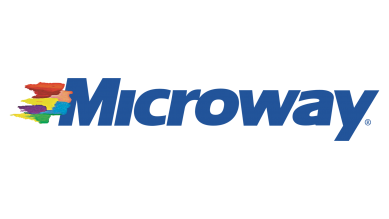 About Microway
Microway architects HPC and AI stacks that are reliable and customized to the world's most demanding users of computing. In business for 40 years, our HPC and AI solutions help support scientific research, the US Department of Defense, healthcare, higher education and other compute intensive industries.
We are a diverse team of problem-solvers that are focused on internal and external relationships. Our founders have built the organization based on fostering a culture of excellence and creativity to be a trusted advisor in designing HPC and AI solutions to every class of customer. We speak HPC & AI.
Who We Need:
As our business is growing, we are looking for a Marketing Director who can lead the charge as a strategic thinker, focused on high growth and embraces the value of partnerships to take our business to the next level.
This Opportunity:
The Marketing Director will love and speak tech, be passionate about leading a strategic marketing plan and motivated to grow the business through internal and external partnerships.
You will have a proven track record of building and leading marketing strategies that drive exponential revenue growth. You've worked closely with sales teams to support and nurture the sales process. You get energized by leading a marketing strategy to evangelize the value of Microway and strengthen strategic partnerships. As a strategic thinker, you get excited by identifying new ways to attract and delight your customers.
Design and lead account-based marketing (ABM) campaigns to drive awareness and growth
Support strategic partnerships by implementing marketing campaigns to maximize the impact and exceed expectations of partners (ex: NVIDIA, Intel, AMD)
Build and lead a team of vendors to execute demand generation tactics such as webinars, events, demos, etc.
Own and oversee many aspects of the website to include messaging, branding and navigation. Directing and leading vendors to support.
Lead content strategy along with hiring and managing vendors and utilize internal thought leaders
Define KPI's and budget and report based on forecast and actuals to leadership team.
Communicate expectations, plans and results with sales and leadership teams.
Align and partner with the sales leader to ensure effective lead generation, conversion to opportunities that support the revenue goals of the company
Own product marketing strategy so that all HPC and AI solutions are well documented and kept current
Own campaigns from end-to-end: managing creative processes, targeting and segmenting, planning and executing through the right mix of vendors or staff
Own and update brand and messaging throughout all internal and external marketing
Reports directly to the VP of Marketing
Key Qualifications
10 years experience in marketing, with a background in technology.
Experience in the HPC or AI industry very strongly preferred, but not required if an exceptional candidate
Confidence in developing and leading ABM campaigns
Great collaborator and has the ability to adopt new technologies quickly
Strong background in vendor and partnership relations
Strong analytical and strategic skill, with depth understanding of digital channels, new marketing technologies and industry best practices
Ability to lead cross-functional teams with excellent communication and organizational skills
Working at Microway
We offer an attractive work environment 43 miles south of Boston and 20 miles north of Cape Cod. The marketing department currently works remotely. Our VP of Marketing is located in Austin, TX.
We are seeking candidates near Eastern MA or in Austin primarily but will accept applicants from other US states for an exceptionally qualified candidate. If that's you, please tell us why.
Microway is a small business with a very large reputation for excellence. Woman owned and operated since 1982, our GSA Contract Number is GS-35F-0431N.
The position includes salary, benefits, and opportunity for bonuses. Please send your resume for more details.