As an IBM Business Partner, Microway designs & builds fully-integrated systems and storage based upon proven IBM technologies. Leveraging decades of experience with HPC and technical computing challenges, our team will deliver the right configuration for your requirements.
IBM Power Systems LC Server family
IBM Power Systems LC offerings deliver POWER8 performance combined with innovations from the OpenPOWER Foundation ecosystem. Built on industry standards and incorporating community innovation, they offer an economical entry point, superior price/performance and a platform that scales with your needs.
Available Power Systems designs include:


Intensive data processing ("Big Data")
Datacenter, Cloud & Commercial Computing
High Performance Computing with CAPI & GPU acceleration
Our fully-integrated Power Systems are available with low-latency, high-bandwidth Mellanox InfiniBand interconnects. The HPC-focused models support NVIDIA Tesla GPU Accelerators.

An advanced HPC server with the industry's first CPU:GPU NVLink connectivity is available. Power Systems S822LC for HPC delivers 2.5X the CPU:GPU bandwidth of PCI-E x16 3.0 servers and is ideal for data-intensive HPC & Deep Learning workloads.
Microway offers IBM solutions for Deep Learning
OpenPOWER Ecosystem
Together with NVIDIA, Mellanox and others, IBM is collaborating to build open hardware, firmware and software systems. By sharing technologies and innovations, the OpenPOWER foundation serves a broad group of demanding datacenter and HPC consumers.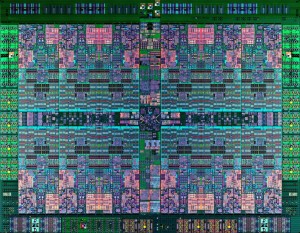 Unique features available in the latest IBM POWER CPU include:
Up to 12 cores per POWER CPU
Support for 8 hardware threads per core (up to 96 threads per socket)
Up to 6MB L2 and 96MB L3 on-chip CPU caches
Up to 64MB L4 off-chip cache per CPU
Up to 230GB/s sustained memory bandwidth per system
Up to 1TB memory per system
CPU-GPU NVLink 1.0 (with >2.5X the CPU-GPU bandwidth compared to x86 systems)
Native PCI-Express generation 3.0 support
CAPI interface for high-throughput, low-latency communication with Accelerators
Application Support
A growing number of applications are already optimized for the POWER CPU. POWER8 is the first architecture to support both little and big endian modes. This flexibility allows for quick & easy porting of most applications. Developers may leverage the familiar open-source toolchains (based upon the GCC GNU Compiler Collection) or the optimized IBM XL C/C++ and Fortran compilers for Linux.
Our POWER8 computing solutions arrive fully-configured and fit seamlessly into your existing infrastructure, enabling you to immediately begin solving problems.